India Cricket Team Reorganization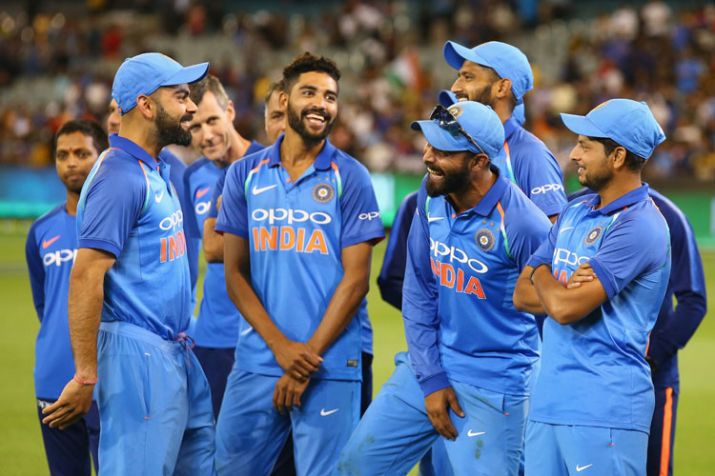 India Cricket Team Reorganization: The knives are out after India's poor performance at the betway T20 World Cup. However, it is also time for BCCI to begin preparations for the 2024 T20 World Cup. Former chief selector Krishnamachari Srikkanth endorses Hardik Pandya to succeed Rohit Sharma as T20 captain due to Sharma's impending 37th birthday in 2024. The BCCI will meet with coach Rahul Dravid, captain Rohit Sharma, and Virat Kohli to discuss the team's performance. Hardik is set to be India's T20 captain full-time. As a temporary captain in New Zealand, Hardik will have his first duty there.
"Evidently, if I were the chairman of the selection committee, I would nominate Hardik Pandya as the 2024 World Cup squad captain. This would be my number one recommendation. And begin reconstructing a side instantly. This is from the New Zealand series. You now begin preparations for the World Cup. On the Star Sports programme "Match Point," previous selection committee chairman Krishnamachari Srikanth stated that preparation started two years in advance.
Will India T20 skipper Rohit Sharma relinquish his position?
Rohit Sharma is expected to relinquish one captaincy to focus on the 2023 World Cup. • Rohit Sharma will miss more T20s in 2023 and 2024 due to his increased focus on ODIs and Tests.
As a consequence, Hardik Pandya is now a credible competitor.
Hardik will win over the BCCI in the absence of Rohit, KL, and Kohli if India performs well in New Zealand while he serves as captain.
Although a change was predicted during the 2019 ODI World Cup, the BCCI is expecting to make a decision within the next month.
Due to injuries and worries over his health, Rohit Sharma will not serve as captain for the T20 World Cup in 2024. • Hardik Pandya is expected to take the helm instead.
KL Rahul is the next candidate for ODI and Test captaincy.
Numerous former cricket players have criticised India's "trial-and-error" method leading up to the World Cup, but Srikkanth believes that the time has come to adopt this strategy. There is still time to make numerous adjustments because the T20 World Cup is not for another two years.
Use the "trial and error" method for a year and do whatever you want. Then, you form a team and ensure that it is competitive enough to compete in the 2023 World Cup. More versatile fastball players are needed. Discover why we won the World Cup in 1983, 2011 and 2007 T20 World Cup. There were numerous fast-ball all-rounders and semi-all-rounders. According to Srikkanth, there would be a great deal of Hoodas searching for these men.
Irfan Pathan, however, believes that Hardik Pandya is not the sole solution. According to him, India must develop two prospective T20 captains because Hardik is prone to injury.
"You must recognise that Hardik Pandya is a versatile fast bowler. He also suffers from injuries. Imagine if your team's captain was injured just prior to the World Cup. If no alternative leader is available, you will be in trouble. Consequently, I believe you should search for two leaders instead of simply one. Pathan said that much as we stress the need of having a group of openers. Having a group of leaders is equally crucial.